Managing a security company can be difficult. It is time-consuming and being organized is usually put on the back burner. CSA360 is here to help with its easily customizable dashboard. Making being organized a task you can do in under 5 minutes. While using paper to fill your reports out and having multiple different programs to monitor your security team is what most people use. It makes it really hard to keep track of everything as well as keep organized. With CSA360 dashboard it takes less than five minutes to organize your dashboard to have all the resources your team needs to be successful. From tour reports to dispatch keeping everything, you need in one place.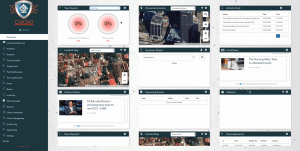 Curious to learn more?
All you need to do is reserve five minutes select the modules you want on your dashboard and arrange how you would like. Be able to have a 360 view of your facilities while having a dashboard tailored to your needs. Curious to learn more? reserve a demo now.